Fit for 30 Challenge
Virtual Event
Join us and take part in the Fit for 30 Challenge to help raise the funds we need to continue our life-transforming work.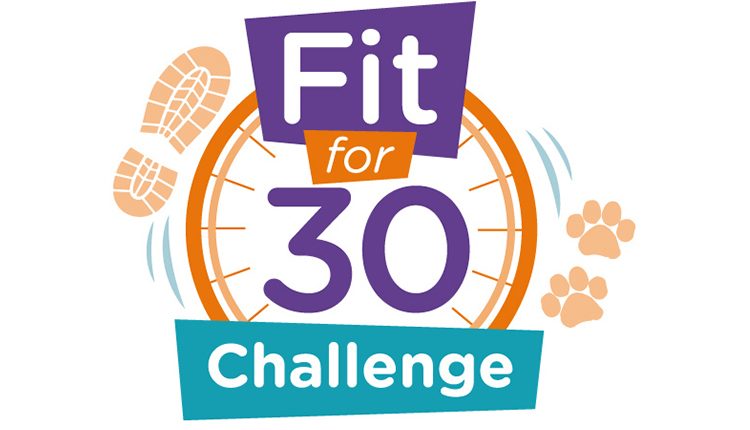 The Fit for 30 Challenge can be any activity you like – from running 30 miles, walking for 30 minutes or holding an online workout with 30 of your friends. Whatever your age or ability, you can take part.
All you need to do is think of an activity based around the number 30 that suits your skills and complete it for 30 days.
If you can't take part in a physical challenge, that's fine. You could take part in a mental challenge as it is equally important to look after your mental well-being, so perhaps you could learn 30 words in a new language in 30 days, do 30 minutes of meditation, or complete 30 crossword puzzles.
Whatever your challenge you can earn a Canine Partners challenge top when you raise your first £50 and if you raise over £150 you will get a special Fit for 30 Challenge medal.
The challenge will run from 1 February to 31 March 2021 and, as there is no official start date, you can begin your 30 day challenge at any time between these dates!
Whatever you decide to do, please do so safely and adhere to Government guidelines.
Help raise awareness
Whether you're running up and down your garden 30 times, doing 30 yoga poses or doing 30 bicep curls with a tin of baked beans, you will be making a difference.  Help to inspire others by sharing photos or videos of your challenge on social media using the official hashtag #fitfor30challenge to be part of the campaign.