Fingask Follies at Dundas Castle
Edinburgh
Tuesday 28 April 2020
Join us for a musical extravaganza of drawing room entertainment at Dundas Castle, Edinburgh.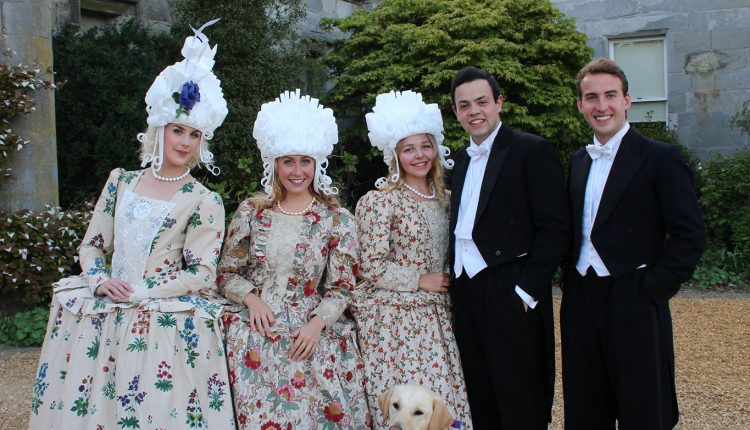 The Fingask Follies present "Colours" a musical revue.
The Fingask Follies is a themed performance involving four professional singers and two actors. The show includes songs, dance and poetry and the group pride themselves on being slick, funny and thought provoking.
Join us for a drinks reception at 6.30pm, followed by Act 1, then a Canine Partners demonstration and 'bring your own picnic' to enjoy at the interval in the pavilion (we will provide tables chairs and cloths) before diving into Act 2.
Find out more about Fingask Follies https://www.fingaskcastle.co.uk/follies/follies_home
Please note this event is advanced booking only.
Date: Tuesday 28 April
Time: 6:15pm – 10:15pm.
Location: Dundas Castle, South Queensferry, Edinburgh, EH30 9SS
Event contact: Cat Howourth
Contact number: 01530 225937
Contact email: cathowourth@caninepartners.org.uk
https://www.eventbrite.co.uk/e/fingask-follies-in-aid-of-canine-partners-tickets-88474701213