Christmas Carol Service – Arundel 14 December
Arundel
Thursday 14 December 2023
Join us for a festive evening of beautiful carols at Arundel Cathedral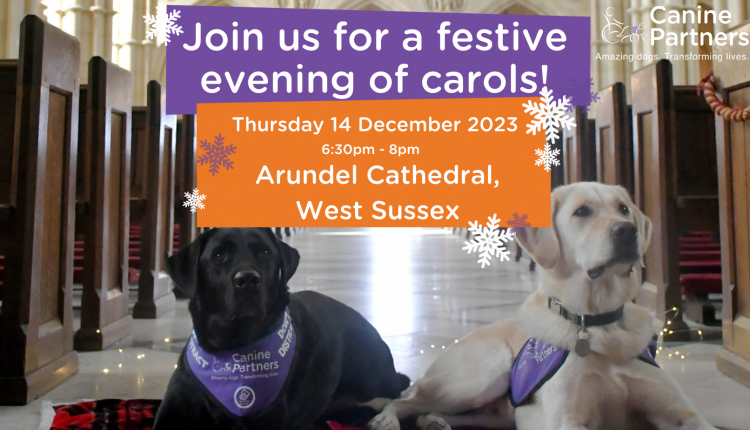 Join us for a delightful evening of carol singing at Arundel Cathedral on Thursday, December 14, 2023 at 6:30 PM.
Event date: Thursday 14 December 2023
Event time: 6:30pm – 8pm. Doors open at 5:45pm
Location: Arundel Cathedral, London Road, Arundel, BN18 9AY
Ticket booking: Click here
Contact email: fundraising@caninepartners.org.uk
Although we obviously adore pet dogs, we respectfully ask that they do not join us at this event. Only assistance dogs will be permitted.
This event has been kindly sponsored by Pets Corner