Canine Partners ArcelorMittal Orbit Abseil 2018
London
Sunday 19 August 2018
Be brave and take on the UK's tallest structure by abseiling down and helping us raise vital, life-transforming funds.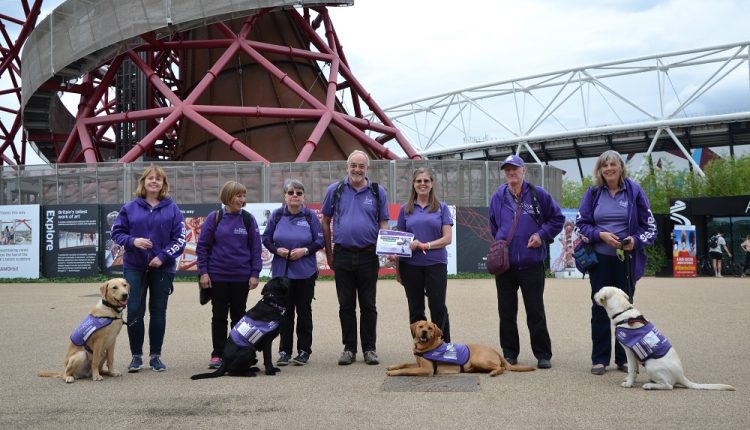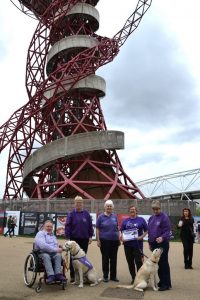 After the success of our 2017 abseil we will once again be returning to the UK's tallest structure, the ArcelorMittal Orbit at the Queen Elizabeth Olympic Park, and we are once again inviting the brave to take on this exciting challenge with us.
Experience amazing views of London, hanging in free space at 80 metres above the ground! This unforgettable abseil will be life transforming too – as you raise vital funds to train more of our amazing dogs.
Why not challenge your work colleagues and tackle the challenge as a team over your lunch break? Last one down owes the rest of the team the next coffee round.
Some of the Canine Partners team will be ready to celebrate your bravery and to take a photo once your feet are firmly back on the ground!
The challenge will be taking place throughout the day, with allotted registration times.
Please note that places are limited and cost £40 each with a fundraising target of £250 per person.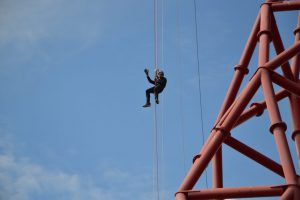 Date: Sunday 19 August 2018
Time: 10am to 3pm (please contact us directly to book your time with confirmation of your ticket)
Tickets: £40 (Book via Eventbrite)
Location: Queen Elizabeth Olympic Park, 3 Thornton St, London E20 2AD
Contact name:Helen Watkinson
Contact number:01530 225939
Contact email:helenw@caninepartners.org.uk
Interested?
Register your interest or ask us a question