April 2018 Southern Centre Information Session
Midhurst
Tuesday 10 April 2018
We would be delighted to welcome you to one of our Information Sessions held at our Southern Centre on Mill Road, Heyshott, Midhurst, West Sussex.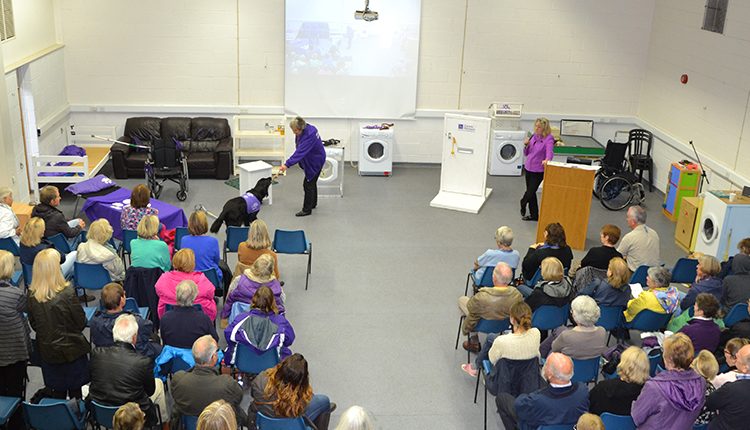 Both sessions on Tuesday 10 April at our Southern Training Centre are now full. Please visit caninepartners.org.uk/informationsessions to see other dates available.
What's included
Our Information Session includes a presentation and a short film, a demonstration by dogs in training, and a talk from an established partner about the difference their canine partner has made to their lives.
The session lasts around 1½ hours
We have plenty of easy parking and we are happy to take groups as well as individual bookings
We ask for a suggested £5 donation per person to help cover our costs for the event and refreshments
For further information regarding bookings, please complete the enquiry form below
Please note that we do require a minimum of 30 people to be booked onto a session to make it viable to run.  In the event that we do not reach minimum numbers the session will be cancelled and you will be offered an alternative date.
Date: Tuesday 10 April 2018
Time: 11am and 2pm (please note that both sessions are now full)
Location: Canine Partners Southern Centre, Mill Lane, Heyshott, Nr Midhurst, West Sussex, GU29 0ED
Contact name: Sue Mulcaster
Contact number: 01730 716000 – please select 1 for fundraising
Contact email: suem@caninepartners.org.uk
How to book
Please contact Sue Mulcaster on 01730 716000 – (please select option one for fundraising) or fill in the enquiry form below.
Contact us
Register your interest or ask us a question