Our latest statements, decisions and actions following Covid-19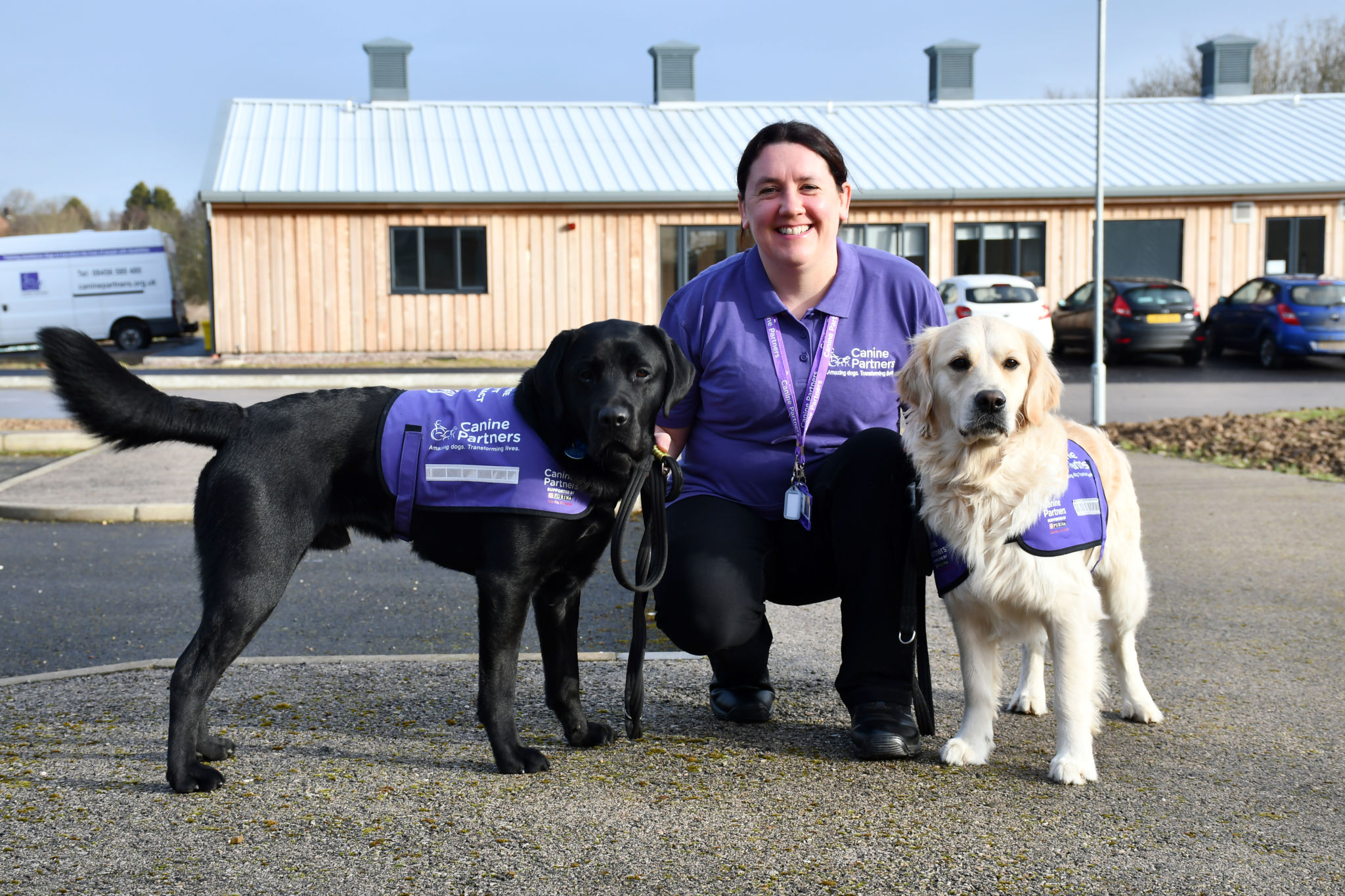 Following the latest government announcement on Sunday 10 May 2020, we continue to monitor the situation closely and are awaiting further details over the next few days. All our teams will continue to either work from home or remain on furlough leave as we create plans and continue to review developments and the latest government and health authority's advice, so that we can make the right decisions for Canine Partners, at the right time.
We also continue to work closely and review the situation with the other AD(UK) assistance dog charities.
The care of our partners, dogs, volunteers, staff and supporters remains our top priority. We will update our website and our social media platforms as soon as we have any news to share as we move forward.
Following the government's restrictions and advice, the following actions are now in place to protect the wellbeing of our staff, volunteers, dogs, and partners:
We have now temporarily closed both our Training Centres and all our teams are now working remotely
We have postponed all our on-site training courses until further notice
All dogs in Advanced Training have been moved out of kennels for the foreseeable future and will stay with volunteers and staff. The majority are staying with their usual weekend fosterer
The Advanced Training teams and Dog Welfare Teams will be advising our volunteers on continued training, welfare and health matters  for our dogs by providing them with training programmes to follow and giving regular support via telephone and video conferencing.
All face to face visits by our Puppy Satellite and Aftercare staff are postponed indefinitely and the teams will be supporting our Puppy Parents and Partnerships by telephone and using video conferencing to advise on training and welfare.
Due to increasing pressures on our finances at this time, we have taken the decision to furlough a number of staff from Monday 20 April as we take every measure to cost save. We believe that utilising the Government's Job Retention Scheme now is a sensible and responsible step to safeguard the future of the charity.
We appreciate this a very concerning and unsettling time and we will continue to do everything we can to support our partners, volunteers, teams and dogs, whilst urging everyone to follow the latest government measures.  We will keep these arrangements under constant review.
We know there will be many challenges ahead but we remain committed to the passionate people and amazing dogs that make our vision a reality.
We will update this page and our social media platforms as soon as we have any news to share. If you have any questions please get in touch with your named Canine Partners contact in the first instance or email communications@caninepartners.org.uk
Please continue to follow the public health advice to help prevent coronavirus spreading. You can find up to date information about Covid-19 on the NHS website www.nhs.uk
Thank you for your continued support through these challenging and uncertain times.


Nicola Martin
Chief Executive
Canine Partners
Comfort in crisis: Leading animal organisations unite to support pets and owners through Coronavirus (COVID-19)
The UK's best-loved national pet charities and experts, including Canine Partners, have joined forces to offer advice to help owners care for their animals and each other.
The coalition is concerned about conflicting and poor information which is leaving owners confused and anxious and animals potentially at risk.
Please see the graphic below, which gives tips and advice on how to look after your pets while you protect yourself.
Please ensure you contact your named person at Canine Partners directly before making any arrangements or if you have any concerns.