We have been chosen as Goodwood Estate's Charity of the Year!
Posted 3 months ago
We are delighted to have been chosen as Goodwood Estate's Charity of the Year for 2019 and 2020.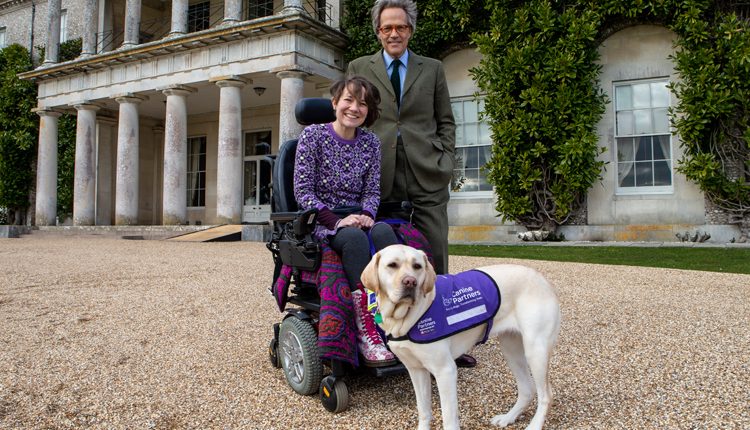 We are delighted to announce that Canine Partners has been chosen as Goodwood Estate's Charity of the Year for 2019 and 2020.
The charity was chosen by Goodwood staff and will benefit from fundraising events across the Goodwood Estate, as well as providing volunteering opportunities for all Goodwood employees.
The Duke of Richmond said:
"Our aim is to help transform the lives of as many people as possible by supporting the breeding and training of these remarkable assistance dogs. Our staff are motivated and enthusiastic, both in their fundraising efforts and in their commitment to volunteering, and we are delighted to be supporting such a worthwhile local charity."
In addition to various internal fundraising efforts, Goodwood aims to raise money with events open to all its members, as well as to the public. Ideas range from doggy-themed afternoon teas for four-legged guests and their owners at member's clubhouse The Kennels, to an annual dog show, as well as events at the racecourse and perhaps even a dog-friendly pop-up outdoor cinema in the summer.
Jackie Staunton, Chair of Trustees for Canine Partners, said:
"We are delighted that the Goodwood Estate has chosen us as their Charity of the Year for 2019 and 2020. We are very excited about this fantastic opportunity to raise awareness of Canine Partners and generate vital funds to enable us to continue our life-transforming work. Our partnership with Goodwood will ensure that we are able to train even more amazing dogs to help adults living with physical disabilities."
The two-year partnership with Goodwood is a wonderful opportunity for Canine Partners, especially as the Goodwood Estate itself is very close to our Southern Training Centre in Heyshott, West Sussex.
Nicola Hopkins, who is partnered with canine partner Flora, attended the launch event on Monday 11 February. Of the partnership with Goodwood she said:
"Goodwood picking Canine Partners as their Charity of the Year will be fundamental in helping to transform lives like mine. Being partnered with an assistance dog like Flora changes your life in ways that you don't ever expect or imagine. Flora has been key to me regaining my independence; not just opening doors for me literally but also metaphorically, by giving me the confidence to live my life to the full."
We would like to say a huge thank you to all the staff at Goodwood for choosing us as their Charity of the Year.
Nominate us as your Charity of the Year
Nominate Canine Partners as your Charity of the Year to help us train more of our amazing dogs for people with physical disabilities in the UK. For more information please visit caninepartners.org.uk/nominate-us-as-your-charity-of-the-year/
Help transform more lives