Tim and Darren climb Mount Kilimanjaro and raise over £1,700 for Canine Partners
Posted 2 months ago in the A big thank you, Volunteers and fundraisers categories
Tim from Leicestershire and Darren from Manchester work together, and decided to team up to take on the challenge of climbing Kilimanjaro.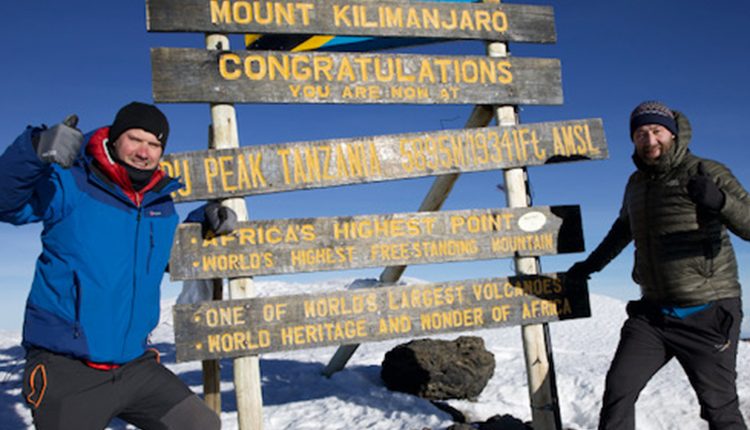 Tim's wife, Charlotte, volunteers for Canine Partners, as they live close to our Midlands training centre, and he's attended one of our information sessions in the past and seen the amazing work that our charity does, so he decided to use his Kilimanjaro challenge to raise much needed funds.
After some practice climbs around the UK to prepare for the challenge, and to get used to their walking boots and climbing gear, Tim and Darren set off for Tanzania on 14 March, ready to start their climb two days later. As news started to break around Covid-19, they were worried their flight might be cancelled, but aside from a temperature check at Kilimanjaro airport and a half-empty plane, everything else went ahead as normal.
The trek took seven days, and they reached the peak of Mount Kilimanjaro at sunrise on day six. The final ascent began around midnight, and was a very tough climb! However it was worth all the hard work when they made it to the top and saw the incredible views from Uhuru peak, which stands at 5,895m and is the highest point in all of Africa. After walking all through the night, they then had to turn around and begin their descent back down the mountain, for their final night of camping.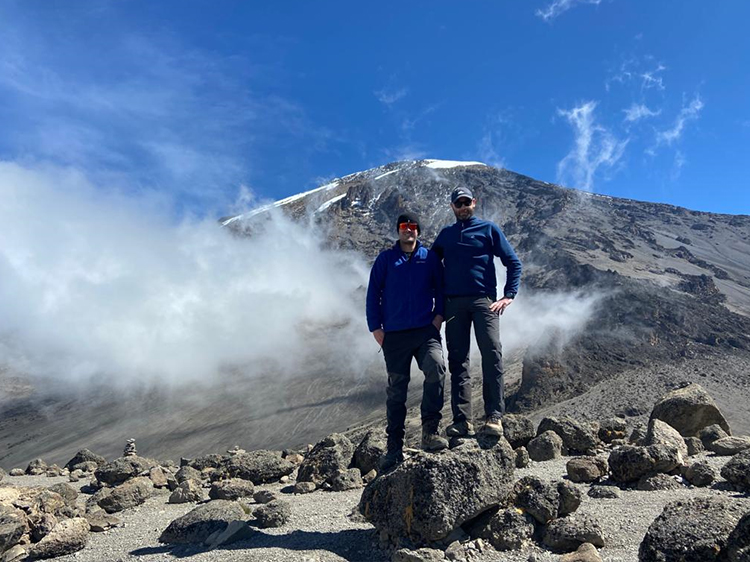 After a week of no news or phone signal, Tim and Darren arrived home on 24 March to find out the UK was officially going into lockdown, so they had managed to fly back just in time! We are so grateful for their fantastic contribution, which will help us to keep going during these uncertain times. Tim says, "The difference the dogs make to peoples lives is incredible. I'm glad we're been able to contribute some funds to help towards training up more amazing dogs."
Take on a challenge for Canine Partners
Do you fancy taking on a challenge to help raise vital funds? Visit our Challenges page for inspiration.
Help transform more lives