Thomas's of Fulham choose Canine Partners as their Charity of the Year
Posted 7 years ago in the A big thank you, Schools and educational supporters categories
We are delighted Thomas's London Day school in Fulham has chosen Canine Partners as their Charity of the Year!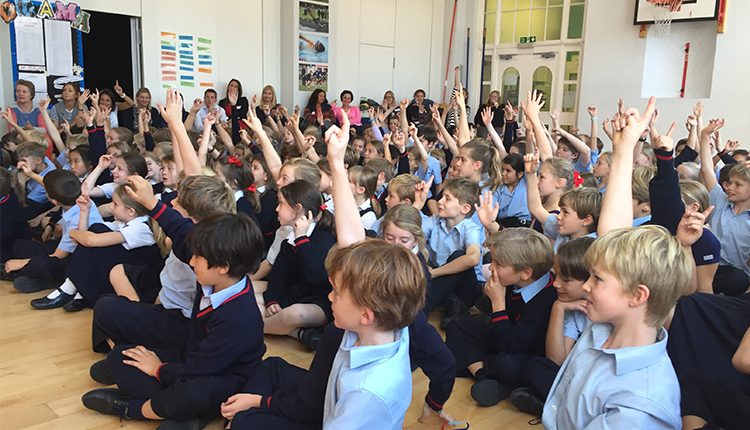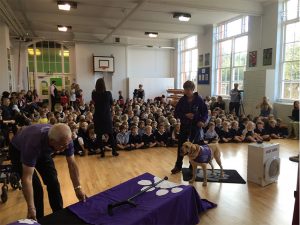 The school has been busy selling ice creams, making dog kennel moneyboxes and filling them with change – and even the parents and teachers took part in a quiz night which raised £8,500 for us! All their hard-work and dedication in raising funds is enabling them to creep towards their £50,000 target, which will help us transform the lives of even more people with physical disabilities.
Sue and Andy Simms, who have Canine Partners demo dog Toffee, wowed the youngsters and teachers alike with the amazing tasks Toffee can perform, including fetching his own bowl, opening and closing doors, taking Sue's hat, jacket and socks off, taking clothes out of the washing machine – and even fetching a crutch!
Thank you to every single child, parent, teacher and guardian who is helping change the lives of people with physical disabilities – you are all truly amazing.
Help transform more lives