Tackling Tough Mudder in memory of a friend: Megan's Fundraising Story
Posted 12 months ago in the Challenges category
Megan and her siblings Emily and Will decided to take on the Tough Mudder Challenge in memory of their friend Jake.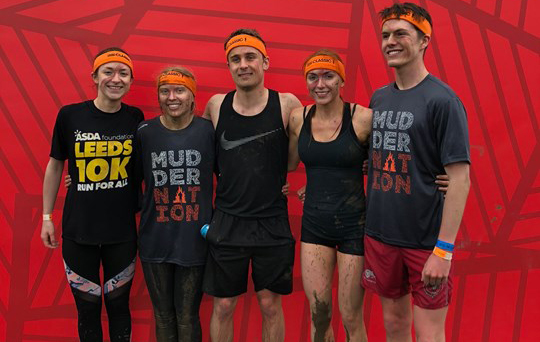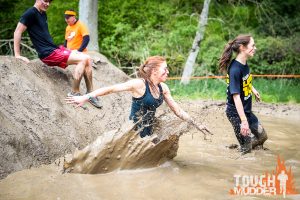 Megan, aged twenty-two, decided to raise vital funds in memory of her friend Jake by taking on the Tough Mudder challenge with her two siblings, Emily and Will.
My name is Megan and I'm part of a team that took part in the Tough Mudder London event in May this year to raise money for Canine Partners.
Tough Mudder is an 8-10 mile event with 25 obstacles which included swimming through ice cold water, wading through mud and even suffering electric shocks!
Myself and my two siblings Emily and Will wanted to raise money for Canine Partners in memory of our very close friend Jake who passed away in December 2017.
We chose Canine Partners as it is a charity that is very important to Jake's family. His mum, Nicola, is a puppy parent currently looking after puppy in training Saffy and had Jake survived his accident, he would have likely needed an assistance dog.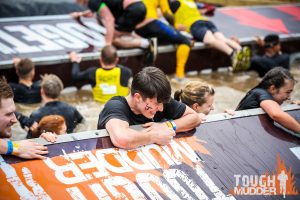 We chose the Tough Mudder Challenge London West as this event was just the kind of thing Jake would have loved to do. He was very sport, "outdoorsy", passionate about animals and most of all – fearless!
The event took place on Sunday 5 May 2019 and our team of five (our two friends Harry and Rachel also joined us), fought our way through it! It was very difficult, particularly as it was the coldest May bank holiday on record.
We did, however, manage to complete the challenge in 3 hours. It was without a doubt the hardest physical challenge I have ever undertaken!
Donate to Megan, Emily and Will's JustGiving
So far Megan, Emily and Will have almost raised £3,000 through our JustGiving! You can still donate now by visiting the JustGiving page.
Take on your own challenge for Canine Partners
Fancy getting muddy too, or taking on a different kind of challenge to help raise vital funds? Visit our Challenges page for inspiration.
Photo credit: Epic Action Imagery (www.epicactionimagery.com)
Help transform more lives