Kew Electrical gets a visit from their sponsored dogs
Posted 6 years ago in the A big thank you, Corporate supporters categories
Independent electrical wholesaler Kew Electrical received a special visit this week at their offices near Brighton from two of the dogs they have supported through training to be canine partners.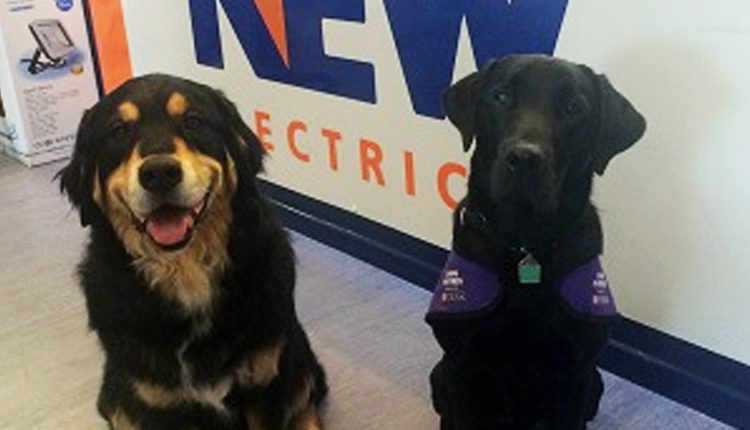 Kerly (pictured on the left) and Kingston (right) visited their sponsors Kew Electrical so the staff could meet them and see how well they are doing.
Kerly, a bernese mountain dog cross golden retriever, has completed his training and he will be helping the Canine Partners' Demonstration Team, representing the Charity and meeting and greeting the public at various events. Kingston, a black labrador, is still training.
Trusts and Corporate Manager Cat Harvey said Kew Electrical has been supporting Canine Partners since 2007.
"We are so grateful for the ongoing and loyal support we have received from Kew Electrical. They have helped so much by funding the training for several dogs and we really enjoy going to visit them all at their offices so they can see the results of their fundraising."
Thank you Kew Electrical!
Help transform more lives