Watch Canine Partners on ITV's The Pet Show
Posted 1 month ago in the TV category
Watch our very own partnership make their star appearance on ITV's The Pet Show.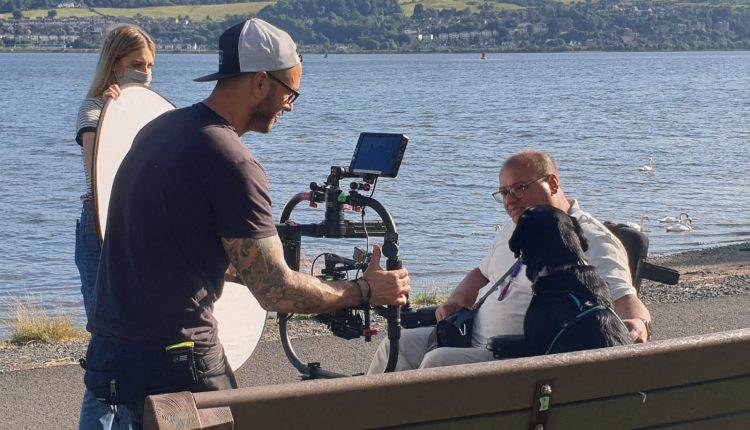 We are delighted to announce that on Sunday 21 November 2021 Canine Partners will feature on ITV's The Pet Show.
Majid, who was partnered with canine partner Oxford in February 2016, will be on show telling his story and showing how Oxford has transformed his life.
Hosted by Dermot O'Leary and Joanna Page, The Pet Show celebrates the UK's animal obsession, including heart-warming stories, competitions and informative features.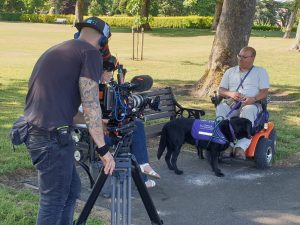 Majid, who has Multiple Sclerosis, relies on Oxford to help with a variety of everyday tasks, such as pushing buttons, collecting the mail and opening the front door.
"I can't remember my life before Oxford. He's changed my life for the better." Said Majid. "It's like being the complete package; me and Oxford. I am much more confident with him by my side and I feel whole again."
Tune in to the 4th episode of the show on Sunday 21 November to watch Majid and Oxford's remarkable story, and see if Oxford can take home The Pet Show's Weekly Pet of the Year award!
If you can't watch the show live on Sunday evening, you can catch up on the ITV hub.
Please help us to raise awareness of the charity's feature on The Pet Show by sharing our posts on social media to help us spread the word.
Help transform more lives