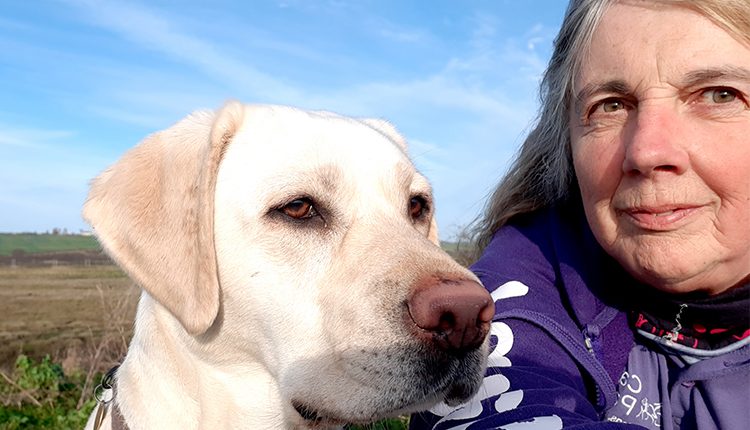 "Six years ago I saw an advert about Canine Partners looking for Puppy Parent volunteers in my local area. I was lucky enough to experience training two Canine Partners puppies from the age of eight weeks old, through to seeing them being matched and going on to change their partners' lives.
"For my last pup, Quiz, life as an assistance dog just wasn't meant to be, so I rehomed her as my pet dog. Quiz and I continue to support Canine Partners by offering respite care for working canine partner assistance dogs in our area when required."
My #FitFor30Challenge
"My idea for my Fit for 30 Challenge was to post a photo of Quiz playing with a different dog every day throughout September 2020. Social distancing during the Covid-19 pandemic made this more of a challenge than I expected, but Quiz rose to the challenge and both she and I thoroughly enjoyed meeting so many gorgeous dogs during our daily exercise.
"We raised £130, which we were very pleased about, and when added to our other 2020 fundraisers from earlier in the year, our total came to over £500."
Continuing to fundraise for Canine Partners
"Our various fundraisers for Canine Partners during 2020 were a great help for me personally in getting through various degrees of lockdown and other social distancing that we faced throughout the year due to the Covid-19 pandemic. I look forward to holding other local fundraising events at my beach hut if and when circumstances allow. I love keeping an eye on the Canine Partners website and social media to see if there are any further challenges I can put my own twist on too!"
Could you take on the Fit for 30 Challenge like Julie and raise vital funds for Canine Partners? Find out more here.
Help transform more lives