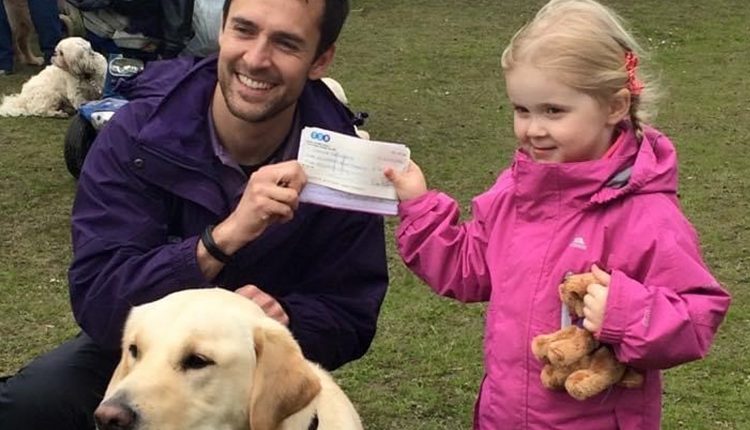 Darcey, nine-years-old from Renfrewshire in Scotland, is taking part in the Fit for 30 Challenge this September to raise vital funds for Canine Partners.
The challenge is in memory of Canine Partners' Demonstration Dog, Heston, who her Grandparents were volunteer Demonstration Dog Handlers for the charity with.
"I wanted to fundraise for Canine Partners because Heston was my best friend. He was like a brother to me and he was my 'Uncle Heston'. I loved him so much because he was part of Canine Partners."
Heston, who sadly passed away earlier this year, was born four days after Darcey, so they had a special bond and Darcey grew up with Heston in the family.
Darcey, who is walking 30 miles in September around her village for the challenge, is hoping her fundraising efforts will make her Gran and Grandad 'happy because they've been sad about Heston'.
Darcey has raised over £370 for Canine Partners during her challenge so far. If you'd like to sponsor her, please visit justgiving.com/fundraising/Danielle-Rankin.
Could you take on a challenge like Darcey and raise vital funds for Canine Partners? Find out more here.
Help transform more lives