Canine Partners awarded £20,000 grant by the Crerar Trust
Posted 4 months ago in the A big thank you category
We are extremely grateful for the grant, which we will use to contribute towards the cost of providing lifelong aftercare to our Partnerships living in locations near Crerar Hotels locations in Scotland.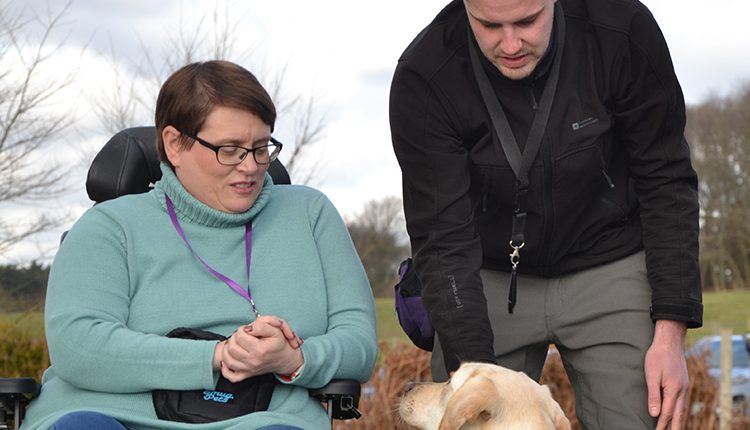 Crerar Hotels operate hotels and inns which are based in Scotland. Uniquely, more than 50% of the group's distributable profits are donated to charities operating within areas where Crerar Hotels are based.
The Trust, which is chaired by Paddy Crerar CBE, has awarded £8m of grants to over 450 organisations over the last 18 years. This forms part of a commitment to re-invest in the communities in which the group's hotels and inns are based. The Crerar Trust meets twice a year to award grants and in this current funding round, £216,136 of grants were awarded to 38 organisations.
A wide variety of organisations received awards, including those providing support across health, education, and social inclusion to people of all ages.
Paddy Crerar CBE, Chairman of The Crerar Trust and Chief Executive of Crerar Hotels, commented:
"We are delighted to have made this award to Canine Partners and look forward to hearing how this funding helps impact their work. Crerar Hotels is committed to giving back to the local community to help I grow and thrive, and provide opportunities that may otherwise seem out of reach. For every stay our customers have with us they are supporting other show really need it. It is great for our folk in the hotels to see their hard work and efforts helping people in their own communities as well as those from throughout the whole of Scotland."
Nicola Martin, our Chief Executive, said:
"We are extremely grateful for this commitment from The Crerar Trust to our work in Scotland. This will help to secure our provision of this crucial support for our Scottish clients and we look forward to transforming the lives of many more people in Scotland in the coming years."
Help transform more lives