Billingshurst Cubs enjoy meet and greet with Jenson
Posted 7 years ago in the A big thank you, Schools and educational supporters categories
Fundraising Officer Julie Graham was invited along to Billingshurst Cubs so they could learn about the amazing work Canine Partners does in training assistance dogs for people with physical disabilities. She took Canine Partners Meet and Greet dog Jenson along with her for moral support.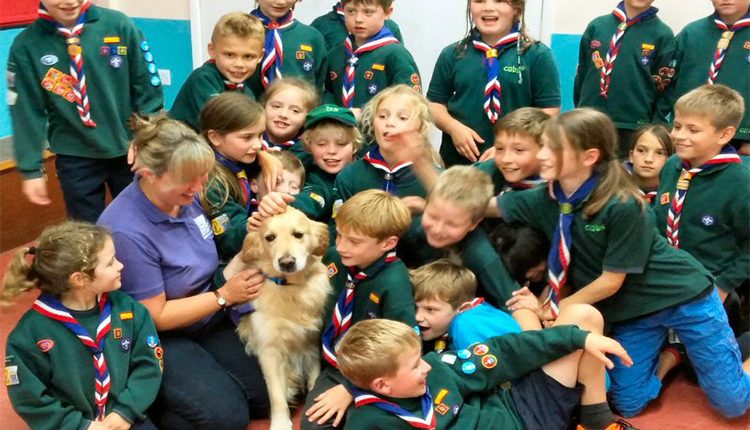 Julie gave a talk to the group about the journey each and every assistance dog makes from being specially picked at eight weeks old through to being matched with a disabled person. They also learned the three core skills the puppies learn of touch, tug and retrieve, which are developed into more complex tasks such as pressing a button to call a lift, tugging a door open and fetching a phone, before answering their many questions.
The Cubs enjoyed numerous dog-related games, including a special Canine Partners word search, before having a gentle stroke with golden retriever Jenson during the fun evening. They have chosen to fundraise for Canine Partners and are each completing a task of filling a bone with one pound coins.
Thank you to all of Billingshurst Cubs and Julie and Jenson for their inspiring talk.
Help transform more lives