A puppy called Lockdown: Episode 5
Posted 3 weeks ago in the A puppy called Lockdown series category
Meet Lockdown, a puppy destined for great things.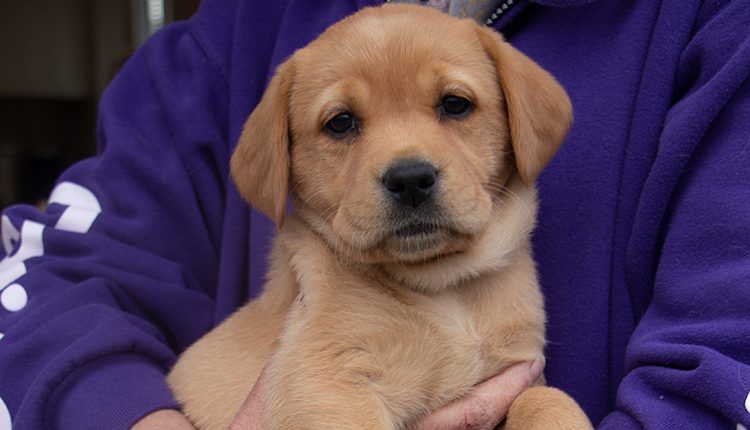 Well today there was no time for wondering about super powers. We keep hearing that we are special, but we've been way too busy lately to think about what that means 'cos we've been doing something called "positive socialisation".
Part of this is spending more time with the little people in our home. They are such good fun to play with but we've been told that using our teeth to taste them is not allowed, not never ever. Licking is OK sometimes, and does make them laugh a lot.
This morning we were carried outside to the garden bit that we hadn't been to before. They wouldn't put us down no matter how much we wriggled and suddenly there was a huge big noise and the air felt all different. "Whoosh". A big metal thing went past very quickly, dust and smells all went up my nose and I sneezed and buried my head in the arm of the hooman holding me. They made soothing noises and said that one big noise going past was the "rush hour" these days. I'm not sure but I don't think I like it very much.
We hung around for a bit longer until we felt another rumble approaching and this time I was ready. Zoom and I peaked out very bravely and watched as the metal thing went by. There were hoomans in it! Well that was odd, but I guess they do only have two legs so they need some help to get where they want to.
We went back inside and snuggled up with Mummy and everything was all fine. Who knows what tomorrow will bring.
'A puppy called Lockdown' is an eight part series written and released during the Coronavirus pandemic lockdown 2020.
Help transform more lives